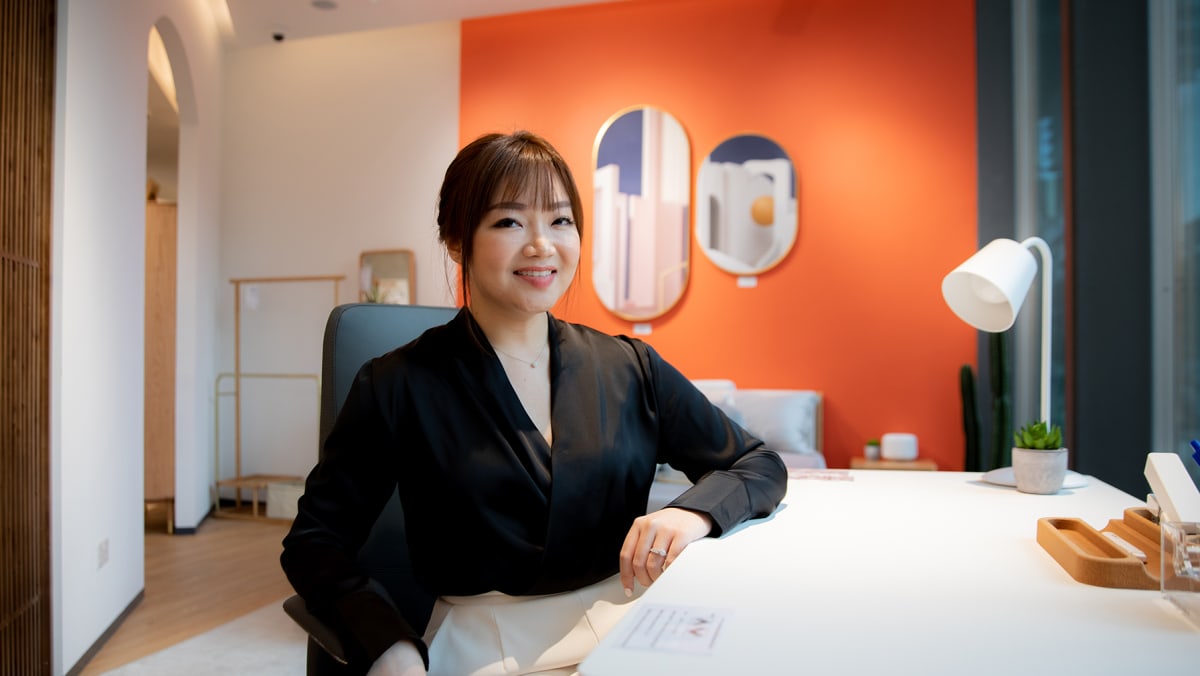 SME Diaries: Guiding a household goods retailer during a pandemic
Small and medium-sized enterprises (SMEs), which represent 99% of businesses in Singapore, have deeply felt the impact of Covid-19. AUJOURD'HUI's Voices section publishes first-hand testimonials from SME owners and managers about the ups and downs of running a business during the pandemic.
In this article, Ms. Jaslyn Chan, co-founder of Iuiga, recounts having had to adapt the housewares industry to the changing circumstances caused by Covid-19, and shed her state of mind of uncertainty and fear. . The pandemic has also brought several benefits to his business.
We are still in the grip of the pandemic.
As an entrepreneur, my journey is an ongoing test of leadership – and Covid-19 has taken it to a level that has left many business owners in shock.
At first it was like a punch in the guts to be restricted over and over again.
But it's my job to constantly reframe our circumstances and figure out how to use the challenge to benefit our clients.
Dealing with the crisis was difficult, but also a great learning experience.
I was careful not to overreact or overreact.
The pandemic has hit retail businesses harder than others.
At times like these, we have two choices: maintain the status quo and hope things get back to "normal", or do something different.
Many retailers saw their livelihoods threatened as the economy collapsed.
At Iuiga, we immediately focused on sourcing key essentials that were out of stock, such as surgical masks.
The closures of many stores have also resulted in a shorter wait to secure rental of units in prime locations. In 2020, we opened eight more stores in Singapore.
There were several other benefits, including strong growth in our e-commerce business.
Throughout the pandemic, I have had to keep our retail staff safe, while trying to keep the business going.
We have temporarily regrouped our retail workers to help meet spikes in online demand in the warehouse at the height of the outbreak.
This helped fill pressing gaps and relieve overworked departments.
The remote team operation also made it easy for us to hire interns of a higher caliber than before.
They have helped us significantly advance the development of our website and applications.
Our main challenge has always been cash flow, and one of the biggest crisis management lessons I have learned during the pandemic is to have a rock solid balance sheet with cash to weather a crisis.
As Iuiga was already combining offline and online shopping even before Covid-19, this gave us an edge in securing investor funding.
It has been a humbling experience to constantly manage my state of mind – to move from anxiety and fear to one of abundance and possibility.
Once the pandemic was over, accelerated digital adoption would have radically changed the way we do business.
Customers will have new needs and businesses must be open to trying new ways of doing things.
It will bring innovation.
For small businesses, it's time to take advantage of our flexibility.
I'm still a big believer in retail and the in-store experience, but the industry would definitely change.
We are already witnessing an acceleration in e-commerce.
Retail and e-commerce started out as two separate channels, but are now one.
Even with an online and offline strategy to tackle the expanding e-commerce space, margins are squeezed due to an increasingly competitive sales landscape.
Retailers need to find creative ways to deliver value that exclusively online stores can't, like integrating digital and in-store experiences.
The future of retail may be more of a convergence of the two than a war between them.
ABOUT THE WRITER:
Ms. Jaslyn Chan, 30, co-founded the household goods chain Iuiga with four other people in 2017. Iuiga started out as a purely online business, but then established an offline presence.
If you are an SME owner or manager with an experience to share or know someone who would like to contribute to this series, write to voice [at] mediacorp.com.sg with your full name, address and phone number.