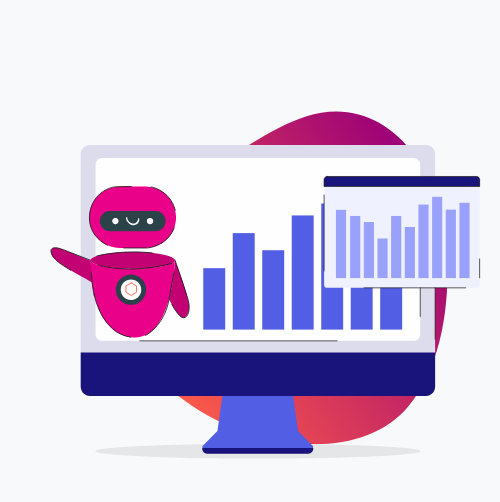 Singapore's CrediLinq raises $2.6m co-led by 1982 Ventures and White Venture Capital
CrediLinqa Singapore-based artificial intelligence (AI) and machine learning credit underwriting firm, raised $2.6 million in funding co-led by 1982 Ventures and White Venture Capital.
The round was also backed by 500 Global, Sequoia Sprouts, Arkana Ventures, GK Plug and Play Indonesia, Sketchnote Partners, Boleh Ventures and EPIC Angels, Credilinq said in a statement.
CrediLinq said it would use the new funding to accelerate product development, enter new markets and expand its team to support its growing customer base.
Established in 2021, CrediLinq uses AI, machine learning, and data-driven credit models to generate credit scores for small and medium-sized enterprises (SMEs). The company helps businesses scale through integrated fintech and provides credit as a service to give SMBs faster, more seamless access to credit in seconds at checkout.
In fact, more than 50% of the largest business-to-business (B2B) marketplaces have, or plan to adopt, a B2B financing solution; most prefer to partner with credit specialists who offer over-the-counter financing.
CrediLinq offers two integrated fintech products, B2B PayLater and GMV Financing. B2B PayLater allows buyers to make one-click online payment to suppliers. The buyer has access to credit terms to purchase supplies and inventory, while the seller receives payment immediately. The frictionless checkout process encourages shoppers to place higher order volumes, reduces the likelihood of checkout abandonment, and builds customer loyalty.
CrediLinq's B2B PayLater solution is integrated with its client's e-commerce platform with application programming interfaces (APIs) that enable real-time monitoring of credit health. Digitizing the customer journey and reducing contact time could lead to a 20-30% increase in efficiency.
CrediLinq's second product, GMV Financing, allows sellers to offer credit to their B2B customers. The optimal financing amount is automatically determined using CrediLinq's proprietary technology, which analyzes transactions, credit history and other alternative data sources.
With traditional B2B payment and financing methods, this whole process can take weeks or months; CrediLinq's integrated end-to-end fintech solution offers
instant financing. This encourages a higher conversion rate and the potential to increase margins and increase revenue by 10-15%.2 By improving risk models and making decisions more consistently, CrediLinq clients can also reduce the risk of non-performing loans (NPLs) by 10 to 25 percent.
"As consumers, we no longer view digital payment capabilities as a benefit – we now expect them on the checkout page of every online store. This experience is not common for B2B e-commerce, especially when it comes to extending payment terms and financing. B2B PayLater for Buyers and GMV Financing for Sellers is how we help businesses bridge this online experience gap and delight their customers with a fast and frictionless e-commerce experience.
"The future of B2B payments and purchasing will resemble the current consumer experience, and CrediLinq provides the core technology to accelerate this change," said Deep Singh, Founder of CrediLinq.
Scott Krivokopich, co-founder and managing partner of 1982 Ventures, said every business owner knows that the B2B shopping experience always lags behind the innovation found in business-to-consumer payments. (B2C).
"As online B2B payments grow, a company's ability to provide a seamless credit and payment experience at checkout determines its long-term success. CrediLinq is not just shaping the future of B2B payments, it is protecting the future of their customers' businesses," he added.
Singapore FinTech Company HitPay Raises $15.75M in Series A Funding Led by Tiger Global